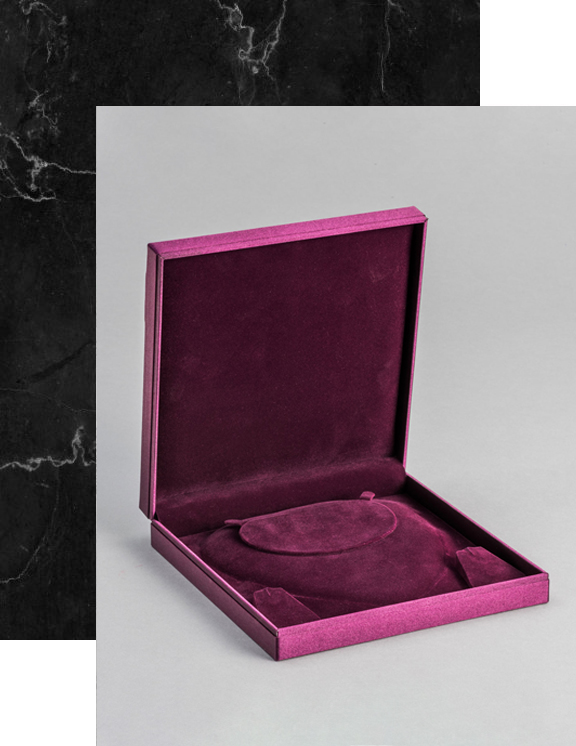 STORY AND PHILOSOPHY
Jaykom was founded in the UK in 1990, having previously supplied jewellery packaging to the Gold Souks of the United Arab Emirates. Whilst upholding the jewellery heritage, we have evolved over the years to offer multifunctional, dynamic packaging and displays for retail, boutiques, online shops and personal use. At Jaykom, we have an eye for detail, carefully and critically sourcing reliable manufacturers from all over the world to make retail supplies readily accessible.
OUR OPERATION
We hold a large stock base of current collections in the UK and provide hot foil printing in-house to customise your products, meaning a quick turnaround. New stock is delivered routinely, allowing the ranges to evolve constantly so that you are able to create a shopping experience that is always fresh and visually exciting.
GET IN TOUCH
Contact us for bespoke design projects - shop windows, interior cabinet displays, packaging, mannequins, bags and gift products. Our design team would love to create graphics and 3D models for your projects, providing flexibility for your specific requirements. Check out our online gallery / Facebook / Instagram to view our latest work and our Pinterest for continuous design inspiration and innovation
Our Ethos
Family Business
A small family team means we are with you every step of the way. We work with you to make sure your product is packaged and displayed to satisfy market trends and demand whether it be from our stock collections or bespoke range.
Specially sourced manufacturers
All of our unique stock products are manufactured just for us. We personally check each factory and production line to make sure they match our specifications. We seek to form long term relationships with all of our manufacturers ensuring consistency in product and delivery.
Small order quantities
We make the investment in our stock products held in the UK, which means you can order based on your sales. Ordering on a weekly or monthly basis ensures your investment and focus is on the main product. For bespoke products, we can negotiate a quantity versus price to reach a happy balance.
Hand-made
We ensure all of our products involve elements that are hand-made and handcrafted, whilst making the most of elements more suited to machine manufacturing too. We want to keep skilled people employed.