Product Development Journey
Questions you may ask yourself:


What requirements do I have for my packaging and displays?
What are the dimensions, functions and key features of this product?
Do I need something totally new or shall I improve my current solution?
Do I have a vision board?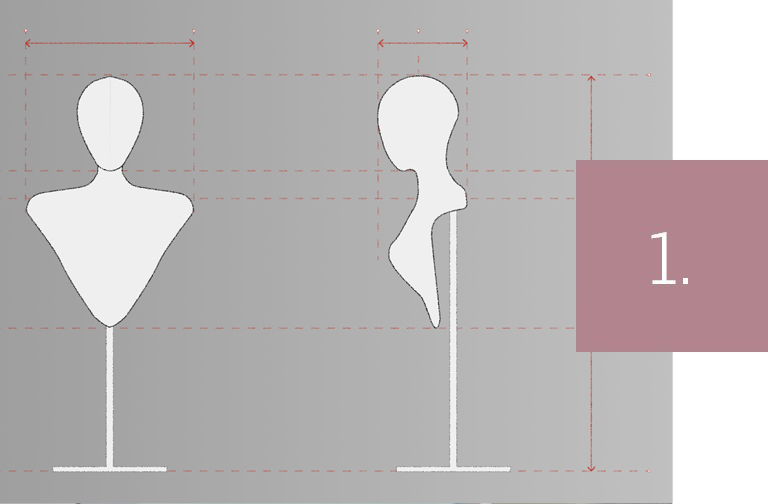 Talk to professionals to develop a packaging or display concept
Together with you, we will discuss your ambition for the new packaging or display scheme and nail down the requirements. This includes a rigorous exploration of your ideas, scale, theme and budget. We make use of our experience and creativity to develop initial solutions to get the best quality of the product for your price range and provide examples, potential timescales and order quantity required to make manufacturing possible at a fair price point. By offering prices very early on for the sampling process and product, it will allow your company to make informed decisions that suit your objective.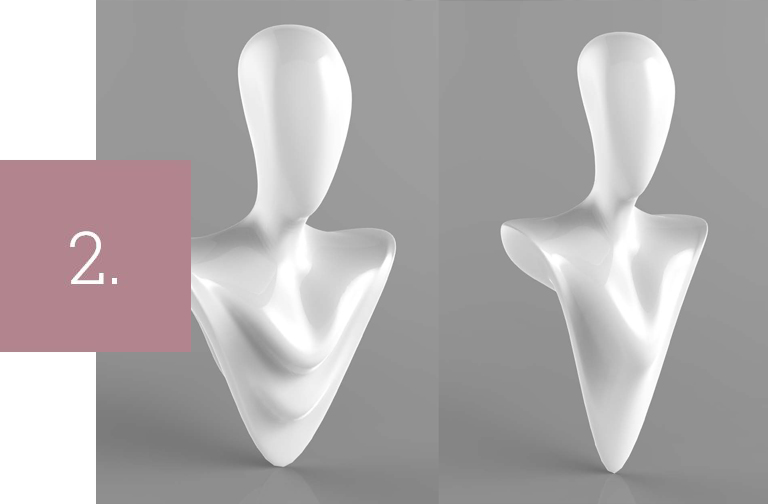 Create a detailed design informed by prototyping and exploring manufacturing possibilities
We believe in a united approach for this stage, where design, prototyping and working alongside specialist manufacturers is continuously merged. Our vast range of manufacturing possibilities and technical expertise for card, plastic, wooden and printed packaging solutions and hand covered, cast and moulded displays allows us to rationalise concepts into tailor-made, buildable designs. We are able to offer 3D modelling and prototypes to create concrete detailed solutions, whilst following your specifications. This will involve a sample being sent from the manufacturer to firm up the final design. Being a small team we are able to offer photographs and interaction throughout the process to ensure each specification is being met and avoiding time delays. After the prototype is confirmed, the price can be finalised and proforma invoice can be drawn up, as well as an accurate indication of timescales.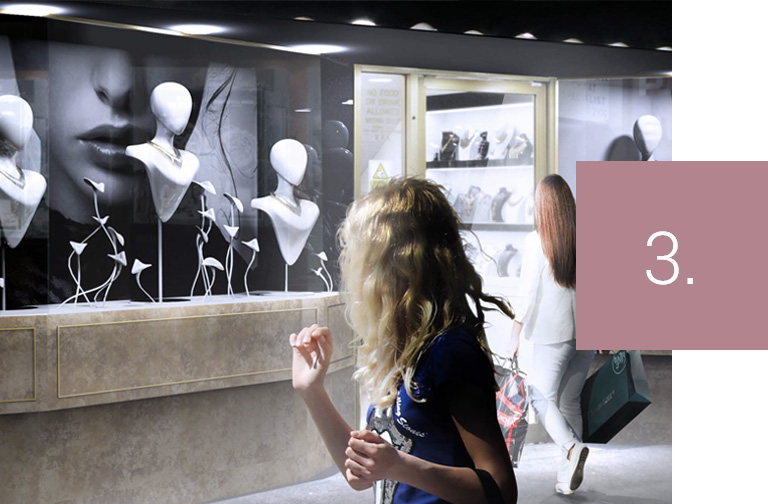 We keep an eye on all stages of manufacturing and delivery and keep you informed every step of the way
Once you have verified the prototype and checked the features, material characteristics and functionality meet your expectations, we will be able to begin manufacturing your bespoke product based on the final prototype. A deposit payment will be required to secure the order and we will be able to provide details on the best delivery method to suit your timescale. You will be kept up to date along the manufacturing process. The final payment will be required as soon as the goods arrive in the UK and before they reach your premises.
Bespoke Projects

LUXURY TRAYS FOR 'MAKE YOUR HAVAIANAS' BY STUDIO XAG
This project in collaboration with the grand, theatrical retail window and installation designers Studio XAG, sees an innovative yet luxury jewellery storage and display solution for client Havaianas inside Selfridges, Oxford Street store. The trays are made to fit inside 5 drawers to store a large selection of Swarovski crystals.
Dark Grey Velvet 007 'Ardoise' by Winter & Company covering solid wooden trays uses tightly assembled ring rolls, to accurately display small Swarovski jewels. The Swarovski's are easy to select and displayed in price ranges, ready to bling up Havaianas funky flipflops. A great point of sale piece, to ensure customers to this Selfridges store are getting an exclusive experience, not available online. This highlights a direction by many department stores to make instore experiences, about customising and exclusivity – similar to: making your own fragrance in the beauty hall and having your initials printed or images and patterns painted on your luxury handbags and wallets. The trays are constructed with a plinth, to enable storage of extra products underneath.
In the top drawer of the display cabinet, there is a cleverly disguised workstation, with a tool space enabling staff the space away from the busy checkout to place the Swarovski delicately into the flipflop strap. The tops of the workstation are also removable to create more storage space and hide away more tools, to keep the space clear and tidy for shoppers.

JEWELLERY WINDOW DISPLAY SUITES
Luxury and finely finished, fashionable display suites, as seen in the jewellery houses of Bulgari, Chanel, Prada, Versace, Carrera y Carrera and Marco Bicego are available to shop online in our stock ranges or can be bespoke made as per your material, shape and size specifications.
Necklace display busts are made from polyresin to provide a solid, structured mannequin for your jewellery displays. We have developed a great collection of polyresin mould shapes, whether you are after curved and slender to wide, boxy contemporary forms that are able to portray the aesthetic, story and identity of the collection and brand.
Jaykom is also able to echo the identity of the collection through colours, textures and shapes into the displays for all types of jewellery including ring, pendant, earring, head chains and many more. Plates, risers and metal boxes are available to create height or separation between the products.
Through careful 3D modelling and scale drawings, we are able to inform the design process, whether you require editing our existing display products to suit your needs or you require fresh, innovative designs.
Our products often go on to create inspiring shop windows and point of sale at Selfridges, Harrods, Harvey Nichols, Debenhams and John Lewis.

ZEENA AND KHUBSOORAT
Graphic custom-made bags for boutique stores. Zeena opted for a plain white bag, with a gloss lamination as a minimalist background for the bold logo and pattern. This bag was complimented with an ultra-long shoulder handle making it easy to carry heavy long gowns whilst shopping. Khubsoorat opted for a leather-look embossed texture carrier bag, in a modern grey Pantone hosting a powerful emblem of the brand identity, delicately softened by a light ornamental pattern resembling the iconic bridal couture that they design.

HAND-MADE TRAYS
Jewellery display trays are manufactured in India, to the requirements of the individual interior showcase and window specifications. The trays are stackable and easy to store in safes and strong rooms. We can manufacture trays for bridal sets, chains, bracelets, rings, hand chains, earrings, hoops and studs. All of which will be made with varying size compartments. See some of our bespoke, elaborate designs and exclusive texture finishes and styles above and book in a display and design consultation.

LEATHERETTE COVERINGS
The lizard is our new stock paper available in coral red and slate grey in the Curved Leatherette 'J9' series. This image shows the other shades that are available to customise any of our leatherette, hinged packaging series with these coverings.

DIAMOND TREATS
Ultra-square precision edges at 90 degrees and matte white covering paper, echoing that of an iPad/iPhone box, yet with a luxury suede interior lining the compartments, summarises this bespoke packaging suite. The smooth opening, the larger box creates spaces for a smaller jewellery box, receipts, GIA certificates, brochures and a brushed rose gold plate. This plate can be personalised and engraved with a celebratory or loving message to make the diamond treats experience extra special. The jewellery box is tied using a bright pink ribbon and when unravelled, reveals the logo printed in Pantone colours with a spot UV finish to make the branding created by the talented Rak Design really sparkle. There is also luxury retail bag in the Pantone blue and a pink ribbon delicate handle, as well as postal box designed for jewellery sales on the Amazon platform. The postal box, with a depth of 20mm, can be sent as a large letter by Royal Mail, Royal Mail packaging being ever popular with online traders.

SONNY'S
Based in the Jewellery Quarter, Birmingham, this brand wanted to make the engagement ring shopping experience sleek and memorable. The Sonny's engagement gift set is covered in a textured brown paper, with a sumptuous cream suede lining the compartment, ready for the hinged jewellery box. A hidden tray at the bottom of the box contains a folder for the larger GIA certificate, as well as receipts and a polish cloth. The subtle, hot foil branding appears in two locations, just below the space for the box and in the inside lid, keeping an element of mystery when opening, and unravelling the liquid-chocolate coloured ribbon.

ALICE JOSEPH VINTAGE
As featured in John Lewis stores across the country and it's personal online boutique. We have worked to create matt black, screen printed paper bags with a gold string. This is routinely accompanied by our classic cardboard packaging, which is readily foiled in-house. Next for this brand might be this gorgeous hessian, woven drawstring pouch.

THE ENGAGEMENT GIFT SET
To enhance the engagement experience, Jaykom offers this prospective design for an engagement gift set. The large outer box, complete with a champagne ribbon, houses two compartments for the ring box and the certification folder. We have chosen a black, ultra 'soft-touch' paper for covering and a champagne ring box to compliment the ribbon. Contact us to see how we can customise this to your brand requirements.

CUSTOM-MADE PAPER PRODUCTS
Alongside our stock paper products, we love to custom make using fine papers and printing techniques. The contemporary silhouettes, patterns and colours are created to function seamlessly and exemplify the ethos of these lifestyle brands. Send us your ideas today.

MAHOGANY RING BOX
Our stock gloss, mahogany ring box has been redesigned and updated. The mahogany becomes richer with a tinge of orange and red that enhances the straight grain. A circular platform appears to elegantly frame the ring. We would love to hear your thoughts before we implement this change to our stock.

A VINTAGE RING BOX
We are proud to have made our first real leather vintage-look ring box, in on-trend colours and shapes. Having recently been elevated to a premium status by wedding bloggers, we suggest offering your client a unique, fashionable way to present their chosen rings. The leather and velvet is incredibly soft and cushioned, making it beautifully pocketable for the proposer. Enquire for details about personalisation and stocking an A-Z of monograms.

Satyan Jewellers
An East London family jeweller, consisting of a traditional high carat gold department and a contemporary diamond jewellery boutique. Whilst they continue to invite couples to choose their extra special engagement rings, wedding bands and delicate suites, we have produced another batch of their matte, cherry wooden box with a fine Nabuka leather inlay detail. The suite of packaging is presented with a matching printed paper outer box and textured, foiled retail bag.

Mumtaaz Collection
This packaging collection comprises of a white crocodile leather exterior with gold clasp details and contains a special protective foam layer to keep the jewellery in place during transport. This range is the perfect white backdrop for their specially commissioned bridal jewellery, designed in Birmingham.

Kyles Collection
For this pioneering atelier, that carefully crafts and customises jewellery with Swarovski crystals in their London workshop, we have a created a consistent range of leather packaging, retail displays and customer bags for the past 16 years. Our speciality in interior suite specifications are of highest importance here with glamorous Asian wedding jewels.

RPS Diamonds
For this ever-expanding Jeweller, we have developed a collection of packaging that echoes notions of celebration and diamond jewellery. Eloquent champagne shades consisting of a subtly smooth, textured covering paper, a hand-made suede interior, finished with a matching outer 'cube' box. Finally, if you're wondering a light gold foiling was chosen to emboss the name.

PBL
This collection co-designed with the client honours the colonial heritage of India with the dark cherry timber and red wine crocodile fabric. The form is fluid and stately and the interior is a pure white. Perfect for the client's high carat, royal Kundan stone jewellery sets and contemporary diamonds.

Sonas Haute Couture Bespoke Carrier Bags
Seeking absolute perfection and elaborate detailing just like SONAS couture garments formed the basis of the brief for their ultra-special boutique shopping bags. Just as a SONAS exclusive wedding gown, the bags feature several bespoke elements – dual colour heavy duty string handles, UV gloss embossed printing, printed ribbon to hand-tie in the shop, a strong luxury paper weight and a robust construction method.
To create a visual with depth, similar to garment embroidery and Zardosi work and differentiate the organic pattern with the black frame, the gloss ultra-violet varnish and embossed method is applied to the organic pattern, but only a gloss varnish to the black frame, which is all contrasted with a matte finish on the overall bag. Notice also the subtle white frame surrounding the black frame, another feature to enhance the impact of the frame.
'At SONAS the cuts, fabrics, embroideries, and refined embellishments for garments have set new standards for quality, style and innovation. A hybrid between rich customary styles and feminine bravery.'
The SONAS brand is echoed in their bespoke packaging products, which enhances the whole shopping experience and makes it ever more memorable with fine touches and a shop that is curated with a gallery in mind.

New Carrier Bags 2020
Kraft Paper Bags
In 2020 we are passionate to offer ethical, environmentally friendly packaging products and solutions for a bespoke order. Recyclable items, such as the kraft paper gift bags with luxury rope handles that you can see in this image are a great place to change the image and direction of your jewellery brand. These fabulous paper carrier bags look and feel great, and they just ooze quality too.
Metallic Printed Paper Bags
Paper carrier bags made of metallic printing paper with a thick matching satin ribbon handle, complemented with white UV matte printing is a stylish addition to your customer's jewellery purchases. The self-matching ribbon handle and bag, make for a very attractive finish.
All Premium rope handle paper carriers are manufactured from a high-quality paper in grades from 180gsm up to 225gsm. They are printed on modern machines to give the best print quality and are then laminated with a gloss or matt finish. The top and bottom are strengthened with card that has a weight of 400 to 600gsm and the bags are roped to your specification. The result is a completely bespoke packaging solution.
For added impact, we can use hot foil or spot UV lamination to highlight your logo and the bags can be embossed and supplied with ribbon ties to enhance the look and feel of the finished product.
Select from numerous styles and finishes all designed to promote your products and enhance your business. A wide range of base materials and a good variety of colours is complemented by our professional design service and our high manufacturing standards.

Glasses Tray
E.B Meyrowitz are a purveyor of luxury spectacles and sunglasses, designed and made in their UK atelier using traditional craftsmanship and materials. EB Meyrowitz recently refurbished their store with high specification drawers and cabinets to compliment their 150 year heritage of handmade glasses frames. 
The refurbishment involved a collaboration between ourselves (Jaykom Ltd) and A White Workshop, a talented designer, carpenter and furniture maker in East London. We joined forces with A White Workshop by making bespoke tray inserts, our speciality,  for their new drawers and cabinets. 
A variety of trays were designed and then made in the Far East to store and present glasses and sunglasses. There were also trays for cleaning cloths,  cases, as well as beautiful tailored trays for their adjustment and measuring  tools. The drawer inserts were made to a high standard, with a soft suede finish to perfectly fit in the drawers. The trays were made in a large quantity, and were produced in the Far East for a speedy turn around and economical prices. E.B Meyrowitz prestigious clients are able to browse through an archive of styles and be served with ease, through this seamless point of sale.  The drawers are organised and products can be easily divided and sorted by material, shape and design. The eyewear trays can be used for display, trays and storage. 

Subscription Cardboard Box
Secret Scent Box gives you the option to try three different fragrances on a monthly, subscription basis. We help their concept to thrive by manufacturing high quality packaging, in particular black cardboard box with a sleek foil logo, which is slim enough to fit through the letter box. The velvet lined foam insert provides a tight slot for the three small perfume bottles, making it efficient and safe to transport the bottles. 
At Jaykom Ltd we can help you to design packaging for perfume bottles and beauty products. Subscription boxes can be tailor made, to suit your exact requirements.